Hi all
First of all lets congratulate our latest Aussie Champ Reef Heazlewood, Reef has just returned home after winning the u/16 Junior title in WA.
As well taking out the award for best overhaul performance,  with  the standard of surfers in the event is a great result. More big things to come from you I'm sure Reef.
We also had Reef & Tom Prout winning the All Star division, Laura Poncini & Jalessa Vincent winning All Stars as well and Zahli Kelly making it to the semis in the u/14 div.
Having four members from one club at the Aussie Titles just shows how much depth we have in the club, Well done guys.
More info about the Australian Titles here: http://www.australianjuniorsurfingtitles.com/2014/12/07/solid-performances-on-the-final-day-of-the-surf-dive-n-ski-australian-junior-surfing-titles/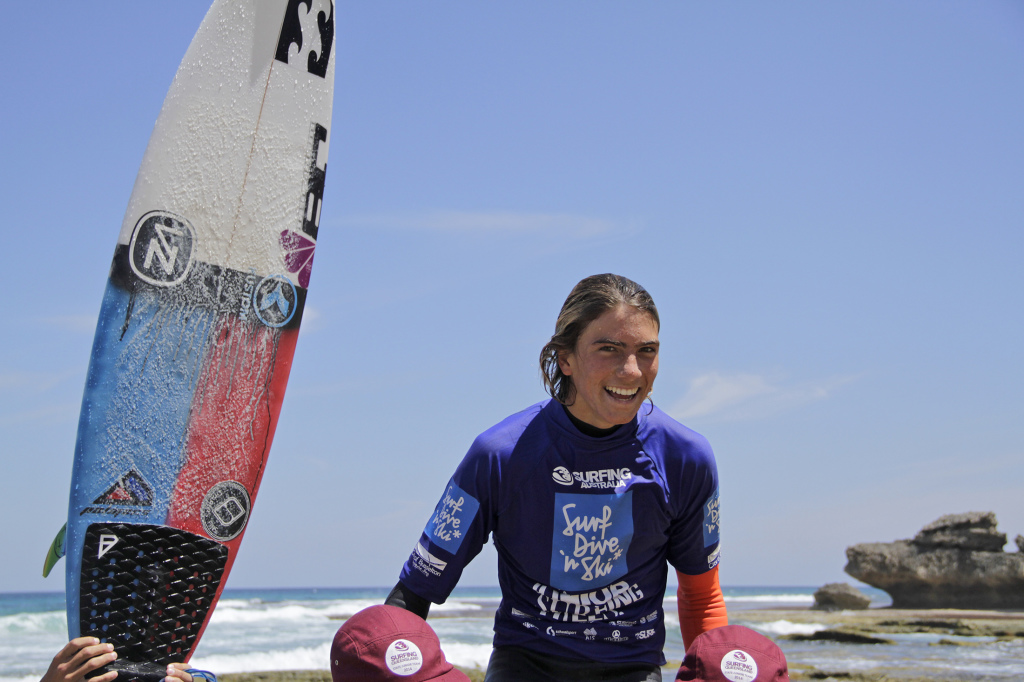 We had our last comp and break-up party for the year on Sunday, The day started off with offshore conditions, but by finals time the tide dropped and made for some solid waves breaking on a shallow bank, one member Mark Dowling was lucky to come away unscathed after landing on his head, with the comp on hold Mark was transported to Caloundra Hospital for X-rays, Luckily he was given the all clear, ( you certainly got some attention Mark from members and lifeguards) Thanks to all that were involved.(He even made it thru the heat.)
After packing up we all got together later with Santa Claus paying us a visit, keeping all the groms happy with presents galore.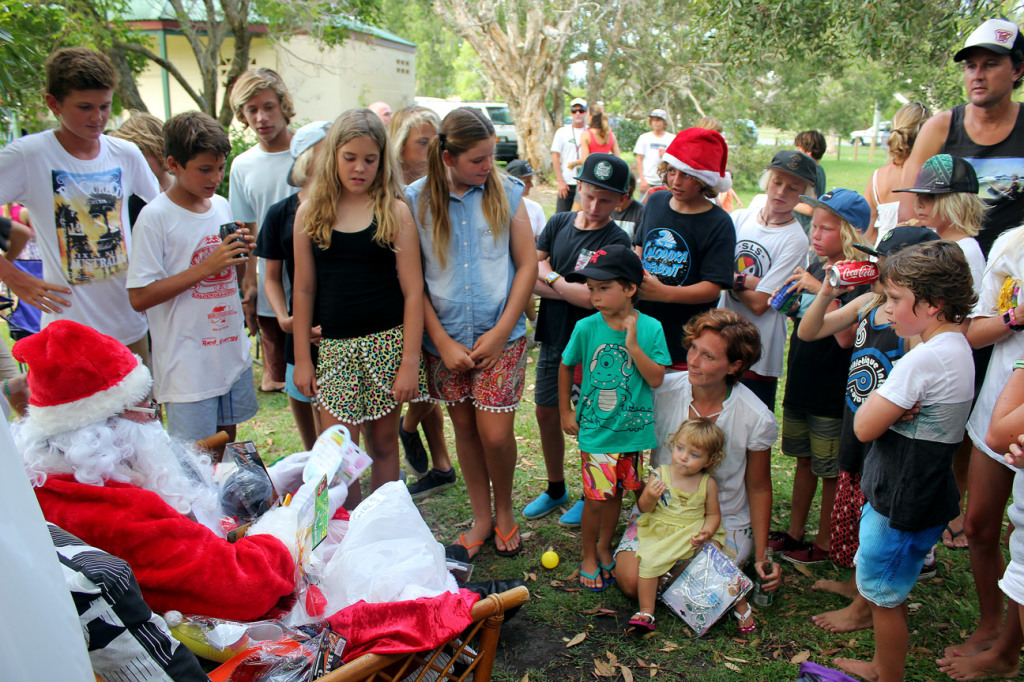 Saturday 17th Jan is the date for our 2014 Pressos we may even run a comp that day as well if the waves are good, if not we will get together in the arvo. Details will be sent out before then to all members.
Good luck to all the groms that are competing this weekend and next week in the Wahoo & Ripcurl comps.
Also our sweepstake for Pipe is up and running, just check website to see who you have, We all know Gus Bomba got John John in the draw after shouting out all during the draw he wanted him.( Lucky Bugger). He wasn't so lucky this week when having a sleep, his daughter Monica decided to shove a thermometer into his ear and busted his ear drum.
One month out of the water and apparently when he woke the language in portuguese was pretty colourful. (ouch).
I know its still a few months away but Flat Rock weekend is on its way, being one of the most popular times of the year, The managers of the camping ground have asked us to book early to obtain prime spots.
You can call the park direct on (02) 66864848 to book a site, Don't do it online because you may not get the site you want.
Merry Christmas to all members.
I hope Santa has got something in his sack for everyone.
Tez
Pictures of the Christmas Party will be uploaded to Facebook.