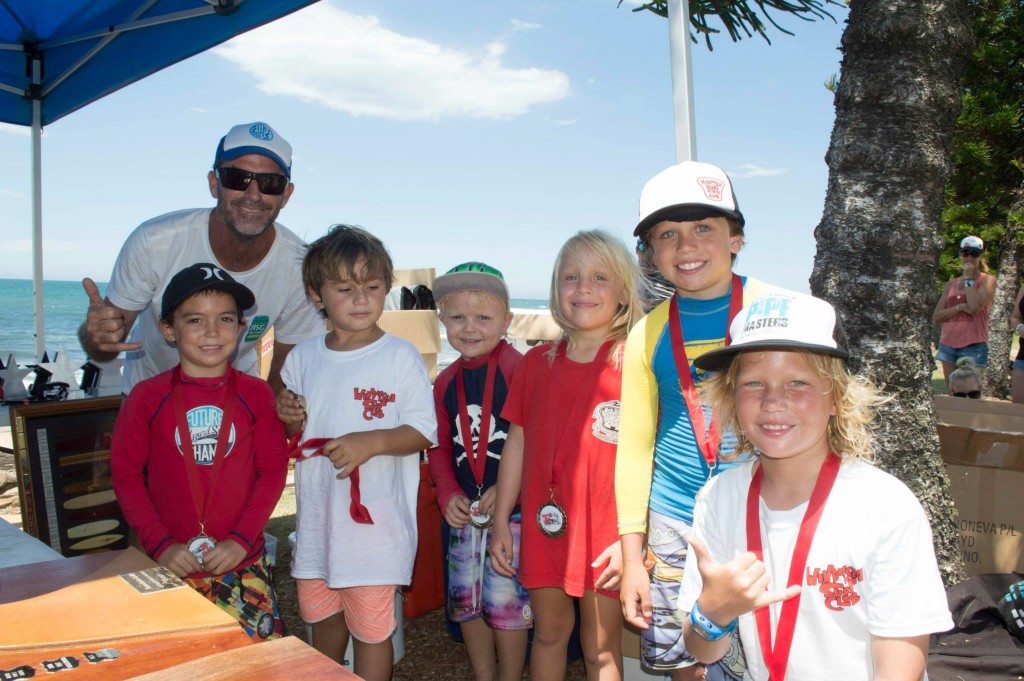 Jan / Feb Newsletter.
Hi all members and welcome to a new year.
Well the younger members of our club would do fine starring in an old ad for Berger Paints with the slogan of keep on keeping on, with more great results of comp wins coming through.
Luke Glover has just won the Rip Curl Grom search national final in Sydney with also solid results  from Reef, Noah & Ethan Kelly in the event.
Zahli Kelly continues her fine form with winning both divisions in the Taj"s Small Fries u/14 & u12 Comp in WA as well.
Congratulations to all the members that made the effort to travel to these contests and continue to put up such a strong showing of our local surfing abilities on the national stage.
We ran our 2014 Pressos last weekend on a stinking hot day down at Moffat Beach.
Well done to all Division winners with some of the results coming down to just 10 points separating 1st & 2nd places.
Ben Silk took out the Opens Mens & also Club Champion as well, the old fella made a comment that he doesn't want to see a 40yr old take it out again.
I think the younger crew have a bit of work to do this year,  Great effort Silky.
We also had a sign on day as well, with many new members joining the club. It is part of club rules that all new members must attend 3 club meetings and 3 club contests before you are able to become an official member of Windansea Surf Club.
The Club Committee is getting stuck into Pa & MA Bendall meetings again with the task of chasing new sponsors for the event is always a challenge.
If any members are aware of people that would like to be involved in the event please ask them to check out our Website for details.
First club meeting of 2015 will be 4th Feb 7.00pm at the Currimundi Hotel in the Bistro out he back.
First Club Comp of 2015 will be Sunday 8th Feb meet at ANN ST 6.30am ( End of Buderim st )
Thanks Tez