Merry Xmas to all our club members, friends and families.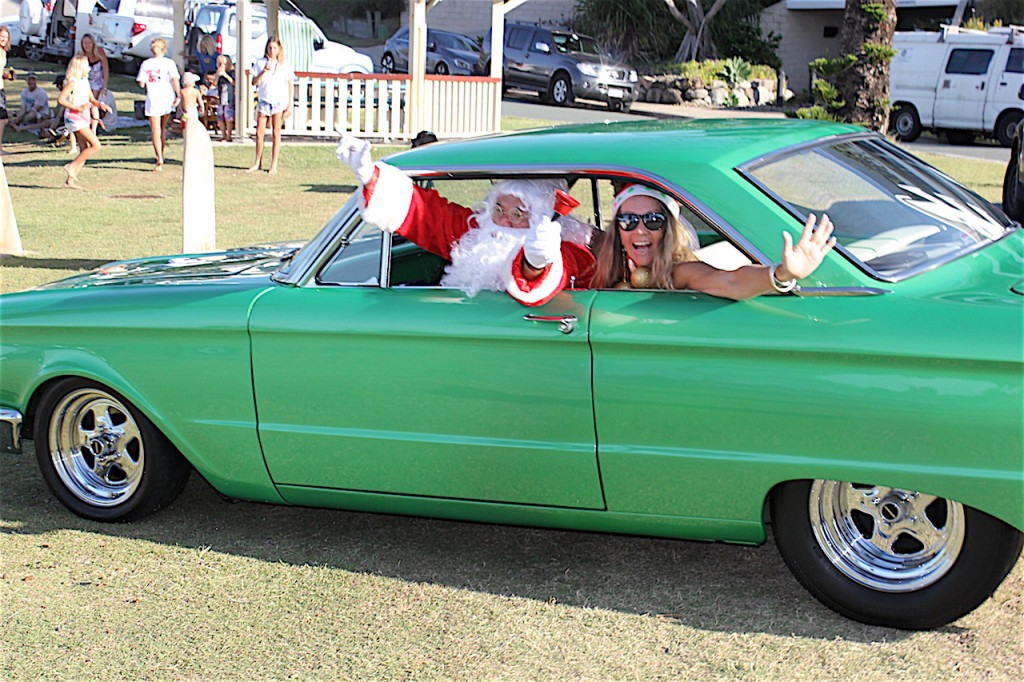 Well another year down and another year older, This year we have seen awesome results by all our younger and older members of the club.
We have had very solid results in just about every comp that has been run this year in Qld, Congratulations to all. I am sure next year we will see more fantastic results as the improvement shown by our surfers this year continues to grow.
We finished up last weekend with our break-up party at Moffat Beach, Good to see such a huge turnout,  just about everyone received a pressy off Santa who had only just arrived from South America . (He must have stayed too long there causing him to pick up the local accent, and a pair of thongs and an older version of Santas Little Helper). We even had one of our members offer him a lift in his Green 2door Falcon. ( A bit of Xmas spirit shown there)
The 2015 presentations will be held in late Jan or after 1st Comp in Feb, we will notify you all after Xmas is over.
Next year we are going to run the Open mens division on a separate day due to the amount of heats that are being held on regular comp days, More info on that will come out soon.
This month a meeting of all Sunshine Coast boardriding clubs was held at Surfair  Marcoola, one of the topics discussed was an inter club contest which will kick off next year in April, all clubs will participate and the host club for this series opener will be Mudjimba Boardriders.  Due to many clubs on the night keen to host the first one we decided to draw the club out of a hat. This round will see a similar format used at the Straddie Assualt as well as a Tag team event, everyone at the meeting was very positive and excited for this event next year, ( should be heaps of fun). Point Lookout Boardriders have been invited to compete to bring the total number of clubs attending to 8.
Thanks to all our club members and families for attending this year, Its great to see you all getting more involved each month, we hope to see you all next year.
Terry